Study in Gujarat
Posted on : | Back | Print
Gujarat is now in Mozambique.
In an exhibition by the Government of Gujarat, 15 finest universities of Gujarat will be at Hotel VIP, Avenida 25 de Setembro Maputo on Monday, 24th February to provide you a glimpse of the thriving education sector of Gujarat from 10 am onwards.
Come, interact and explore a plethora of courses and academic opportunities to 'Study In Gujarat'. Please register online on www.study.gujarat.gov.in
Attractive Scholarships await in Gujarat!!
Gujarat está agora em Moçambique.
Numa exposição do Governo de Gujarat, 15 das melhores universidades de Gujarat estarão no Hotel VIP, Avenida 25 de Setembro Maputo, na segunda-feira, 24 de Fevereiro, para lhe dar uma visão do próspero sector da educação de Gujarat a partir das 10 horas da manhã.
Venha, interaja e explore uma infinidade de cursos e oportunidades académicas para 'Estudar em Gujarat'.Faça o registro online em: www.study.gujarat.gov.in
Bolsas de estudo atraentes esperam em Gujarat!!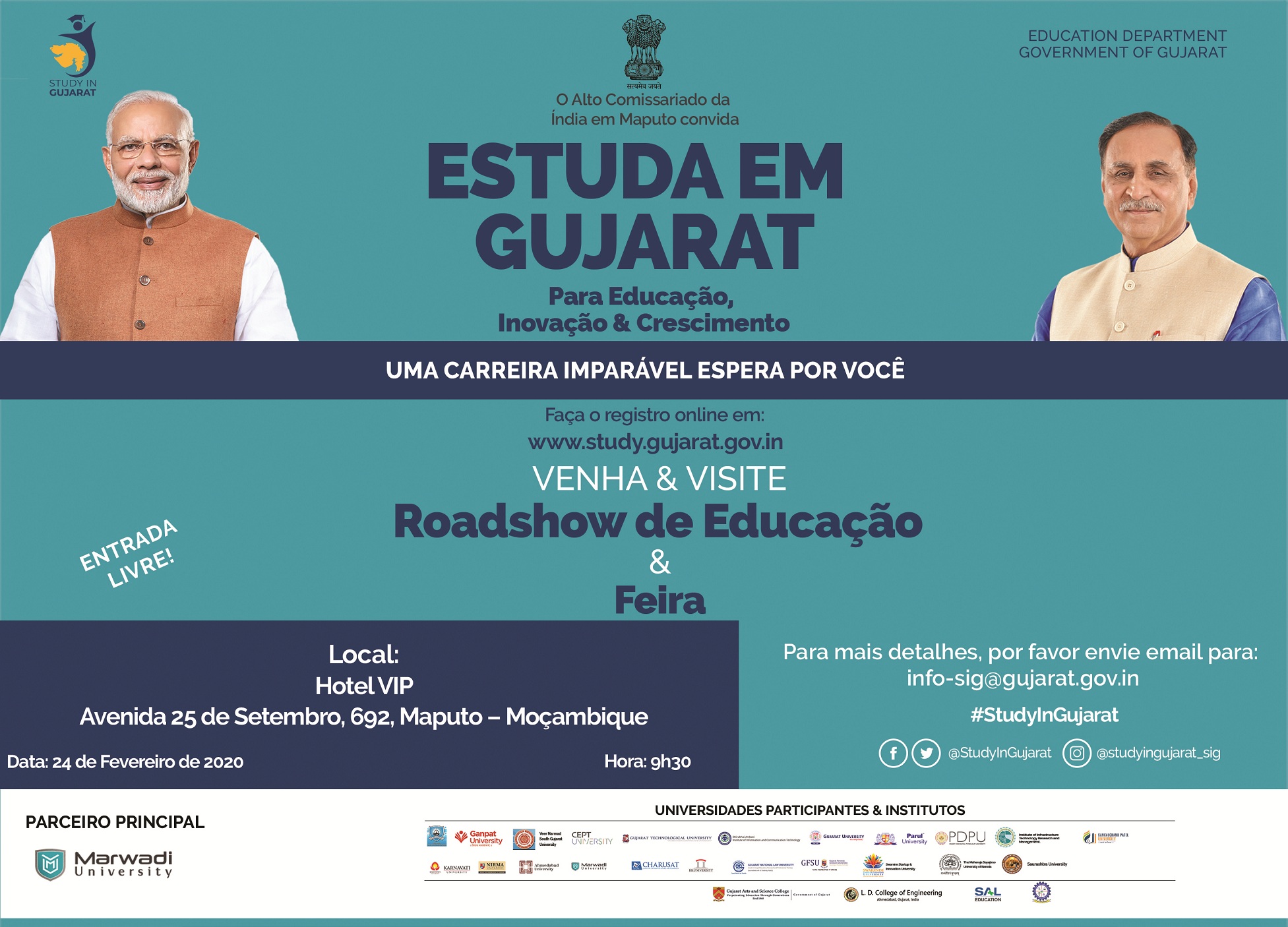 Go to Top | Back | Print